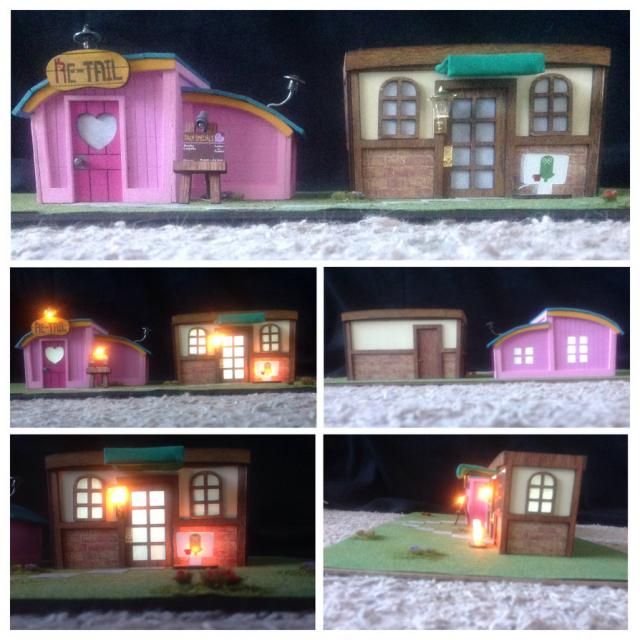 I recently got a membership with an orginization called Tech Shop. They have laser cutters, vaccumn formers and all sorts of really cool toys. I've been spending my weekends there and after two months the fruits of my labors are two models from Animal Crossing. They are about 3.5 tall by 5 wide by 3 deep.
Lit from inside by a 9volt led setup they also use dollhouse parts for the exterior accessories. The awning on the beige building is handmade, as well as both fixtures on the pink building.
For those familiar with the game the train station is next.