Published by: Lord Libidan
For a one off this Sunday we're going to look at an artist. A very special artist.
James Barnett is someone who is now a legend among my peers. Why? Well, see for yourself.
Beginning when at Uni studying fine art, James started experimenting. His collection is now about 30 deep.
He has recently started moving away from landscapes and went for portraits instead. Most recently doing 2 weird ones, of Yoda smoking a fag, and Darth Vader with his suited up cat.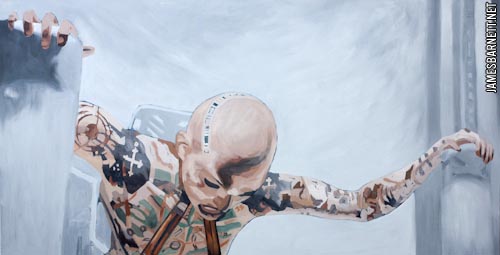 I cannot tell you how awesome this guy's work is (if only I could post his entire set), so get on down to his website and have a ganders. It's definitely worth it.

Via [Newsplink & James Barnett] $25-30 for prints, $200-2000+ for originals

Related Posts:

Your comment will be replied to by