Last week Child's Play (a video game charity for sick kids) held its annual auction in seattle, wa.  A dedicated group of our members on the forums made a cross stitched quilt and donated it for the cause. We don't know the final price it went for yet, but a blogger who was there said it went for over $2,000!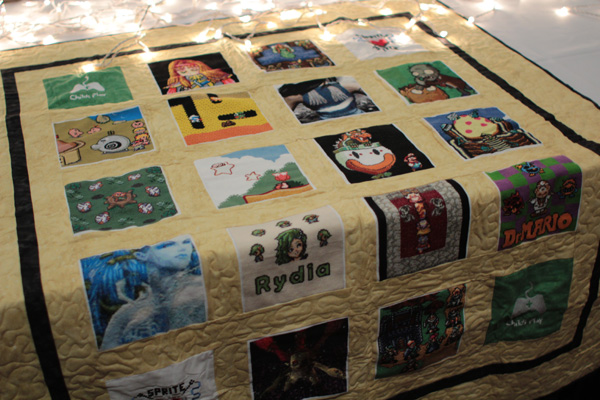 (auction photos above taken from 1up)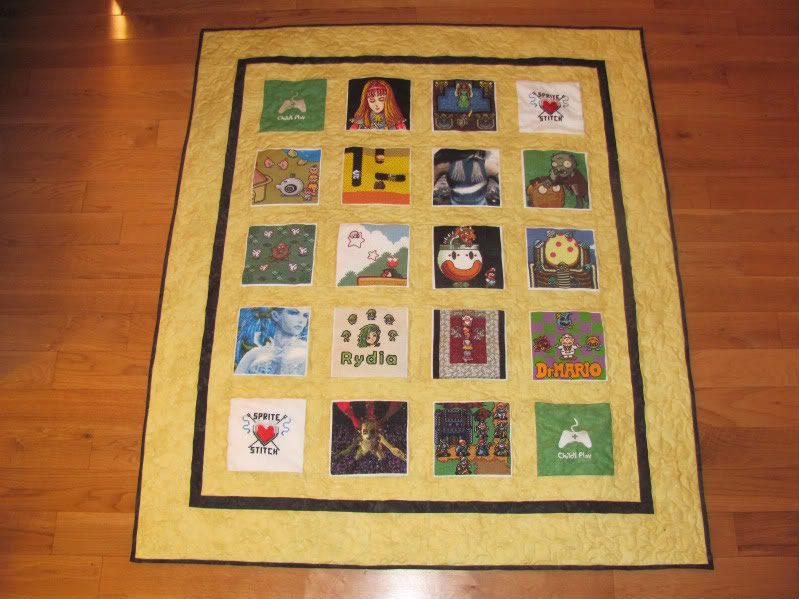 The quilt was made by tnitnety, blackmageheart, shanoa, jadely, lord libidan, yurtle, toastofdoom, crabbyman, and ami-lynn!
Great Job Sprite Stitchers!
Related Posts: