Saturday, May 9th, 2015
This blogger only ever received flowers once in her life – they were pretty but didn't last long. A more permament and geeky alternative? These paper Piranha Plant flowers from Tally's Treasury.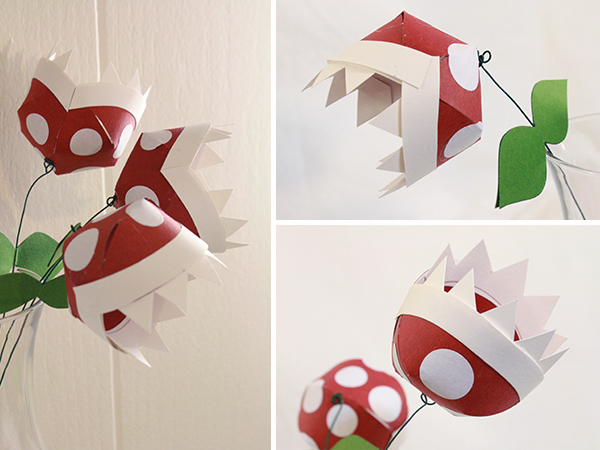 Tally's Treasury provide a detailed guide (complete with templates) on how to make these yourself. If Piranha Plants aren't your cup of tea, how about a bouquet of Fire Flowers? There's a guide for that too!