Saturday, April 13th, 2013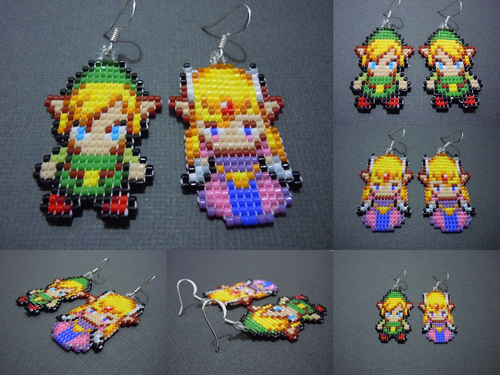 Pixelosis made these great Minish Cap Zelda earrings. They were handmade by weaving one tiny Japanese Miyuki Delica Seed Bead together at a time with a needle and thermally bonded Wildfire bead weaving thread. Pretty amazing.
She has a ton more video game earrings and keychains, all made with seed beads. Check out her DeviantArt.
via[DeviantArt]