Thursday, May 8th, 2014
I've made a lot of drawstring bags over the years (mostly dice bags) but I always like to see really well done ones. This Bell Bag from Animal Crossing is really cute, and can actually be used to hold your local currency!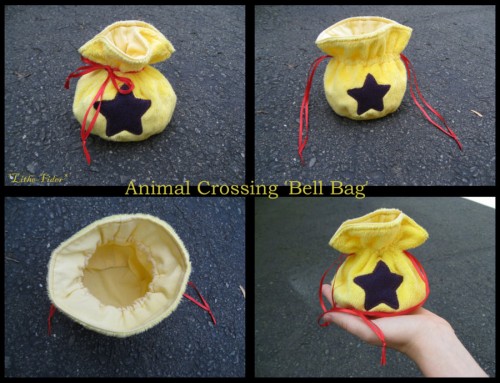 Lithe-Fider makes these out of soft fleece and they are fully lined inside! I think it would make a great gift for an Animal Crossing fan!
Via: deviantART