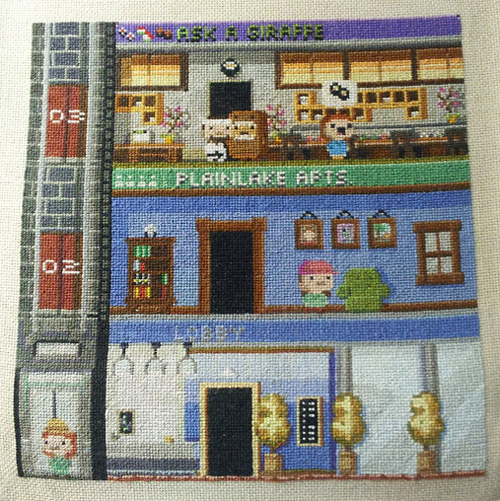 I'll let the artist explain this piece:
"Tiny Tower is an ios & android management game created by Niblebit! I've personally been playing it for months and as I type have 116 floors! When I love something I want to stitch it! This game in all it's pixel goodness really made me want to. I designed the pattern for this from screen shots of my own game. The stitched part is not quite 6×6 inches, yes that tiny! (hence the name Tiny Tower hurrrrr) I stitched it with single threads of cotton floss on beige aida cloth. I don't recall the count, but possibly 28. The floors shown are the lobby, Plainlake apartments and the sushi restaurant that I renamed "Ask a Giraffe."
Wow, Tiny Towers indeed! And for sale on Etsy for only $50.
via[Etsy] Related Posts: