Yeh, he's like some kinda super hero. Well, with a plan like his you either have to be really stupid, or some kind of super hero. I'm willing to give this guy credit though, he's got balls.
He wants $26k to build massive levels of mario in lego. To be honest, I'd think him a bit mental, if it wasn't for the fact that he has $5,500 already (as of when I'm writing this), and I think he's got a good chance of getting the full amount.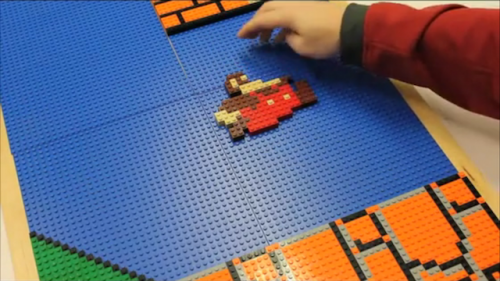 If you want to give some money, head over to kickstarter.
Via [Kotaku]
Related Posts: